We understand you're busy. That's why we believe it's so important to give you the tools you need to bank however and wherever you choose. It's a concept we call Boundless Banking, and it's why we are committed to providing the latest in banking and finance tools and services.
New! TransferNow
Sometimes your money is in different places, which can make being organized a challenge. If only there was a simple, safe and secure way to move your money where you need it, when you need it – even from other financial institutions. There is. Introducing TransferNow from Norwood Bank
With our online TransferNow solution, you can quickly and safely transfer funds between your checking accounts, savings accounts, and money market accounts – to and from virtually any US-based financial institution.
TransferNow lets you choose between a number of transfer options. You can easily set up your transaction preferences for One Time, Recurring or Future-Dated, and with multiple delivery speed choices – Instant, Next Day and 3 Day – you're in control of when and how your money arrives.
TransferNow makes transferring funds fast, convenient, and secure. And it's another example of how Norwood Bank goes above and beyond for our customers.
Watch the video below to learn more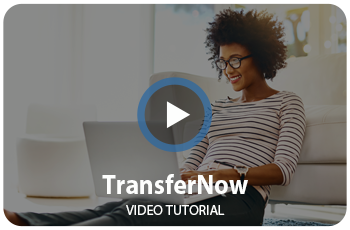 Mobile Banking
Our mobile banking services allow users to access their account information 24/7 from any mobile phone via text message, Mobile Web access or by downloading our app. With mobile banking, you can:
View account balances
View recent transactions
View pending transactions
Receive text alerts on banking transactions
Transfer funds between accounts
Pay bills from your mobile phone
Find branch or ATM locations
Enrollment for Norwood Bank Mobile Banking is easy! Log on to Online Banking and click on the "Options" tab at the top of the page. Look for "Mobile Banking profile" and click "Enroll Now." Have your mobile device handy while you complete the enrollment process.
Mobile Deposit
Depositing checks has never been this convenient! Save time and money by eliminating extra trips to the bank. Just enter the amount of the check deposit, take a photo of the front and the back, review and submit. It's that easy!
To take advantage of the benefits of Mobile Deposit, just download our mobile banking application for your smartphone (if you haven't already). Once you're logged in, click on "Deposits" from the menu and you'll be good to go!
Card Valet
Your card, your terms. Manage your debit card usage on the go with our new Card Valet mobile app. Just download the app, and get real-time account balances to keep you informed and usage alerts to keep your account protected against fraud. You can even track your monthly spending at a glance. Key benefits of Card Valet include:
Fraud Protection: Stay in control of spending with the option to turn your debit card off. When your card is "off," no withdrawals or purchases can be approved. Real-time alerts notify you when your card is used or declined
Business Use: Managing business spending has never been easier. Set usage controls based on merchants, geographical location or spending thresholds and rest assured that your business card is used only for approved expenses
Review Balances: Monitor your finances from anywhere and at any time with the Card Valet mobile app
Control Spending: Set specific spending controls by dollar amount or restrict usage to a certain geographical location. Even better, you can update these controls at any time. Going on vacation or holiday shopping? Update your transaction controls to fit your needs
Mobile Pay
Mobile Pay makes shopping at all of your favorite stores secure and simple by letting you make purchases with a wave of your smartphone. Just download the app that's right for your phone, add your card and pay anywhere — in-store, in-app, or in your browser.
Apple Pay
Use your iPhone® 6 or above and Apple Watch® to conveniently make mobile payments in-store. To learn more about using your Norwood Bank debit card in Apple Pay, and to view the list of merchants where Apple Pay is accepted, please visit apple.com/apple-pay.
Android Pay
Whether you are paying in-store or in-app, you can pay with just a tap on your supported Android® device (KitKat 4.4 and higher). With Android Pay, you don't even need to open an app to make your in-store purchase! Simply unlock your phone, place it near a contactless terminal and you're good to go. To learn more about using your Norwood Bank debit card in Android Pay, and to view the list of merchants where Android Pay is accepted, please visit android.com/pay.
Samsung Pay
When you are paying for a transaction in-store, Mobile Pay lets you pay using your supported Samsung device. Samsung Pay keeps your payment information separate and doesn't store or share it, so you know your transactions are secure. To learn more about using your Norwood Bank card in Samsung Pay, and to view the list of merchants where Samsung Pay is accepted, please visit samsung.com/samsung-pay.
Online Banking
With our Online Banking service, you can manage your finances from your computer anywhere and anytime it is convenient for you.
View account activity, history, and current balance
Transfer funds between your accounts
Request a Stop Payment
Print a copy of your current and/or previous statements
View canceled check images
Sign up for eStatements
Enroll in Mobile Banking
Set message alerts
Categorize transactions
Track spending
Online Bill Payment with CheckFree
Using our Online Banking is easy. Click here  to enroll.
Popmoney Person-to-Person Payments
Popmoney® is an easy and convenient personal payment service that eliminates the hassles of checks and cash. Now you can send money to friends, family or almost anyone, right from Online Banking.
All you need is your contact's name and email address or mobile telephone number to move money from your bank account to theirs. You'll never need to exchange financial information, so your transactions are totally safe and secure! Receive money in any eligible online banking account or at Popmoney.com. (The user's bank must be a member of the Popmoney network.)
Get started today! Log in to Online Banking, click on the "Bill Payment" tab and then the "Popmoney" tab. It's that simple!
Bill Payment
Save time and gain greater control of your finances with online bill payment.
Pay all your bills in minutes from your Norwood Bank checking account — all with just a click of your mouse
Pay your bills whenever you want, wherever you want — 24 hours a day, seven days a week
Set up recurring payments for bills that are the same each month
Receive email reminders to pay bills
Online Banking users with a checking account in good standing at Norwood Bank can enroll in the CheckFree bill payment service online. Once you log in to Online Banking, you can select the "Bill Payment" tab to enroll.
eStatements
Don't wait for the mail to come to get your bank statements. Sign up for safe and convenient eStatements to review your account activity. Access up to 13 months online without all of the paper and clutter!
Ready to sign up for eStatements? It's easy! Log in to Online Banking, and click on the "Options" tab.
Not an Online Banking customer yet? Break Free from the Ordinary! Click here to enroll today and follow the prompts or stop by our banking center at 11 Central Street in Norwood, MA or contact us online to get more information!